Fight or Flight Recordings

Fighting Cancer
About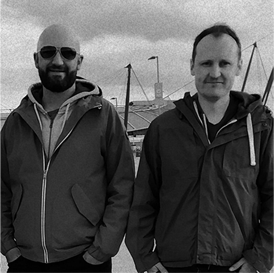 Fight or Flight Music is a record label dedicated to fighting cancer through music. It releases Bass Music (Drum & Bass, Jungle, Dubstep etc.) records and hosts events in order to support charities directly involved in the battle against cancer.
Why?
Cancer can affect anyone – in May 2019, Matt Toole, a Dubstep artist from Soul Bass Project, was diagnosed with a grade 4 glioblastoma brain tumour. After overcoming a battle in critical care, Matt contacted friends within the bass music world to ask if they would be willing to donate tracks, or otherwise support, the release of a charity record to raise funds in the fight against cancer. The response was overwhelming.
A few months later, a record label, Fight or Flight Music, was formed, providing a vehicle for friends involved in the electronic music community to fight this devastating disease.
What?
Fight or Flight Music's first project will be the release of the album, Survival is Instinct. Proceeds will be donated to The Brain Tumour Charity. It is quite shocking that treatment of brain tumours lags behind other cancers.
Treatments having not progressed much since the 1970s and survival rates are still very poor (only 11%). It is even more shocking when you consider the role our brains play in making people people:
"Your brain is the most extraordinary part of your body. It's responsible for your ability to move and to communicate. It controls your emotions and stores your memories. It's the part of you that makes you, who you are."
(The Brain Tumour Charity 2020)
Survival is Instinct aims to help address this situation, generating income for and a wider awareness of The Brain Tumour Charity. The album covers a broad range of Bass Music styles, ranging from Jungle to Jump Up; Deep Dubstep to minimal and halftime Drum & Bass. Each track has been generously donated by its producer, who all know Matt Toole through his many years working in music.
Although an eclectic album, the common thread is the high quality of the productions, brought together through the expert mastering of Bob Macc of Subvert Central. Furthermore, Tunnidge, the creator of the famous 'Medi-head' portraits for seminal Dubstep label, Deep Medi, has produced the artwork. No half-measures have been taken in the production of this album – a high quality product irrespective of its purpose.
The Survival is Instinct album aims to help generate income for and raise wider awareness of The Brain Tumour Charity. Brain tumours are the biggest cancer killer of children and adults under 40, yet less than 2% of cancer research funding goes on brain tumours in the UK.
The Brain Tumour Charity is the UK's largest dedicated brain tumour charity, committed to fighting brain tumours on all fronts. They fund pioneering research to increase survival and improve treatment options as well as raising awareness of the symptoms and effects of brain tumours to bring about earlier diagnosis.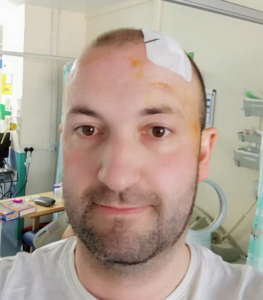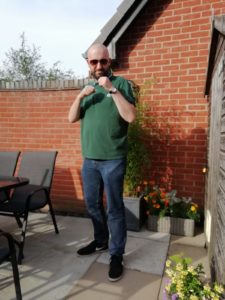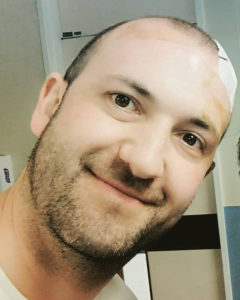 I am delighted by the support of all the friends I have made in the music industry over the years, in what has been a difficult time. I really hope this project will help others, who are going through similar issues, or who may in the future.

I feel the music we are releasing is of a fantastic quality. I am really excited about the first release and the projects we have forthcoming. I hope we can raise lots of money for the battle against cancer.

Matt Toole
I've known Matt since I was about 12 years old. Since day one we have consistently shared a musical vision in some form or another. Matt's passion for all types of music and club culture has always been a source of inspiration, so it is an honour to be able to contribute to this release.

Drawing on a wide sphere of influence Matt has pulled together an eclectic mixture of producers and styles and the album is a reflection of his dedication and commitment to underground music.

Raising money and awareness for The Brain Tumour Charity is of vital importance and as such its an absolute privilege to be involved with this heavyweight debut for Fight or Flight Recordings.

Drum n Bass artist, Books, aka Joel Harris
We are grateful for all the efforts made by our incredible fundraisers and thank them for producing the new album and look forward to hearing the finished piece.

Brain tumours are the biggest cancer killer of the under 40s and survival rates have not improved significantly over the last 40 years. We are leading the way in changing this by fighting brain tumours on all fronts.

We receive no government funding and rely 100% on voluntary donations, so it's only through the efforts of people like Matt that we can change these shocking statistics in the future.

Geraldine Pipping, The Brain Tumour Charity's Head of Fundraising